How to find good music on the internet. Updated daily.
Articles on where to discover good music, links to major music publications and articles, links to the best music podcasts, and tips on how to find the best music blogs.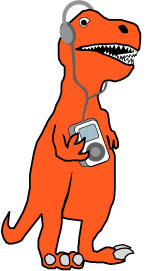 music podcasts
Some of the best music podcasts.

rock pop indie jazz world brazil
The most influential music podcast simply because of the wide reach of the program. Bob Boilen (with help from reviewers and lots of interns) plays lots of new music from various genres. It is always good. If you are looking for something new and different, this is a great place to start.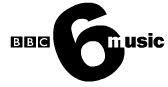 rock pop indie
The BBC has lots of webcasts and podcasts on their music channel site.
UK rock indie electronica
Excellent variety of music from the UK.

rock indie
Another interesting indie podcast.
rock pop indie jazz world
A different theme each week leads to a variety of music.

rock indie pop
Billed as a rock and roll talk show from Chicago Public Radio hosted by rock critics Jim DeRogatis and Greg Kot.
hiphop
A long-running hip hop podcast.
rock indie
Really good music from Philly. It really is good! No, really.
music blogs
A starting point to finding music blogs you like.

rock indie
He includes lists of bittorrent discoveries as well as links to other mp3s, music reviews and new releases.
pop indie
Song reviews and links to mp3s.

r&b
The premier r&b music blog.

indie
The flagship of indie mp3blogs. One of the most widely-followed music blogs on the web.
rock pop indie
Not really a blog, but an aggregator of mp3 blogs. They link to all the mp3s they can find on various music blogs around the internet and present them in one place.

rock pop indie
A variety of eclectic indie tunes are featured by 3 different writers from 3 different countries. One of the very first mp3 blogs.
recommendation sites
A great place to start if you are just beginning to discover music on the internet.

rock pop indie jazz world
A great way to discover new music based on what you play. Tracks the music you and every other member is playing. Online radio feature plays similar music.

rock pop indie jazz world
Give Pandora one song you like and it begins playing other songs you might like based on the musical qualities of the base song. An interesting way to hear music you never would have guessed that you like!

rock pop indie
The best way to find music that is getting attention from critics. Metacritic scores music reviews and ranks the consolidated score. They also link to most of the reviews.

rock pop indie
Submit your playlists and mixes here for others to judge and comment on. This community is pretty serious about making mixes of songs that have a particular theme and flow from one to another. A really good place to find new music if you take the time to explore.

rock pop indie
Submit your playlists and tag them with relevant genres. You can then browse other playlists based on tags to see what others like to play.

rock pop indie
Submit your playlists here and then browse other lists and see what songs are most popular. Owned by Yahoo Music.
publications
Reviewers cull through the pile and present the very best and most interesting music. Still one of the best ways to find great new music.

rock pop indie world
All Music Guide supplies the content to many of the largest retail web sites. Track lists, genre guides, reviews. They have it all.
indie
No-holds-barred reviews of new independent releases. A significant tastemaker of new music.

rock pop indie
British mag that often decides who the next big band is. Your friends who found the "next big band" probably found them here.

indie
Reviews, downloads and unique recording sessions.

rock pop indie world
This site lists all concert dates by artist, city or venue. It is a great place to discover who is going to be in town and who they are touring with.
rock pop indie
Lots of articles and reviews mainly focused on indie releases.

rock pop indie
Music reviews, concert reviews, CD reviews. Another interesting indie magazine-style site.